RAILWAYS
12-km Pune Metro stretch to be operational next month: Javadekar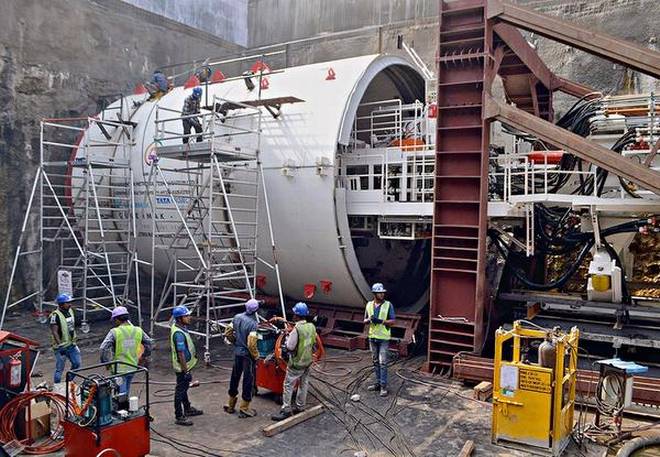 Expressing confidence that all three lines of the Pune Metro project would be completed by 2022, Union Minister for Environment, Forest and Climate Change Prakash Javadekar on Friday said a 12-km stretch across both the phases of the Metro will be completed by March.
Speaking after reviewing a number of projects concerning Pune district at a meeting of the district development coordination and monitoring committee (DISHA), Mr. Javadekar said the foundation stone for the Hinjewadi Line will be laid by next month as well.
"The initial process for the Hinjewadi Metro line has been completed while the land transfer process is expected to be done by the end of March," he said.
In June last year, the Maharashtra Metro Rail Corporation (MahaMetro) had announced that it would complete the 12-km stretch — comprising 7 km on Line 1 from Pimpri to Swargate and a 5 km stretch on the Vanaz-Ramwadi Line 2 – by the end of December 2019.
MahaMetro had fast-tracked the completion of this stretch in keeping with the Prime Minister's wish of seeing the Pune Metro running by the year-end. However, the corporation failed to stick to its deadline.
Prime Minister Narendra Modi had laid the foundation stone for the ₹11,420-crore project in December 2016, just ahead of polls to the Pune and Pimpri-Chinchwad civic bodies.
Speaking on other projects concerning Pune, Mr. Javadekar said the Mula Mutha river cleaning project is going to be expedited and that meetings at both Central and State levels have been planned.