RENEWABLE ENERGY
160 subsidised solar pumps for Pilibhit farmers on first-come-first-served basis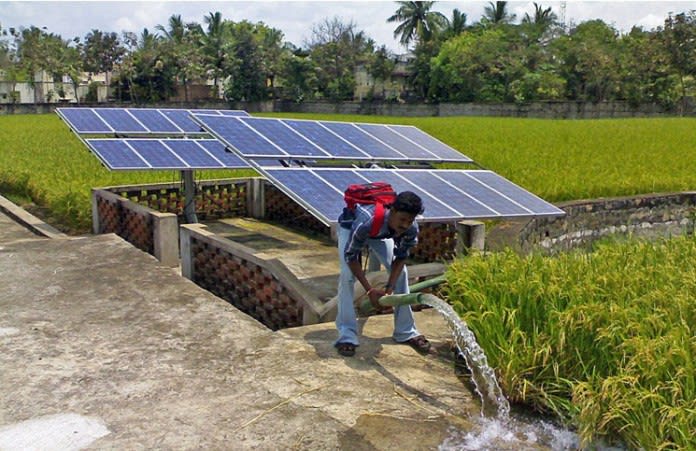 The Pilibhit agriculture department is set to provide 160 solar pumps to farmers on subsidy, under the Pradhan Mantri Kisan Urja Suraksha Utthan Mahabhiyan scheme of the Union government. The subsidy has been fixed at 40% of the selling price of the solar units.
Giving this information to TOI, deputy director of agriculture Yashraj Singh said of the 160 units, 130 surface pumps would be of 2-horsepower capacity, while 30 submersible pumps would be of 3HP.
The government had given the contract to supply solar pumps to two companies, based in Gujarat and Madhya Pradesh respectively. For maintaining complete transparency, an online registration system for willing farmers had been invoked, he said.
The solar pumps would be distributed on a 'first come, first served' basis. Farmers have to pay the price of pumps via a demand draft, drawn in favour of the supplier after deducting the applicable amount of subsidy, Singh said.