OIL & GAS
Bihar: Skyrocketing LPG prices hit households and eateries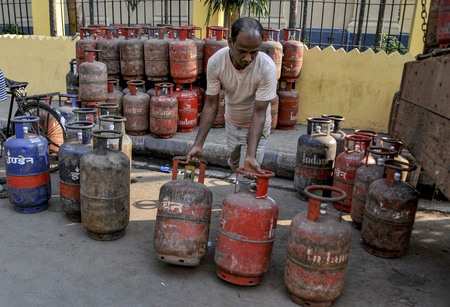 The skyrocketing prices of LPG cylinders are burning holes in the pockets of residents and food business owners in the city. The 14.2 kg subsidised cylinder is now priced at Rs965 in the city, which was Rs816 on January 1 this year. Similarly, the commercial LPG cylinder now stands at Rs1,670.
Homemakers are reeling from the hike in cylinder price which has increased exponentially over the past five months. "Onions, garlic, pulses, bread and now LPG; prices of everything are increasing. The government does not seem to be concerned at all about the common people. I am not able to manage my monthly budget," said Smita Verma, a resident of Kankarbagh.
Kadamkuan resident Payal Kumari said, "The price of LPG cylinder has now gone beyond my reach. But I can't even remove it from my kitchen as I won't be able to cook without it."
Amit Kumar, an LPG dealer in Hanuman Nagar, said, "LPG rates change on the first day of every month, however, due to the Delhi election it was postponed. Unlike every month, the increase isn't of Rs30-Rs40 but of Rs149, which is quite expensive for most of the residents in the city."
Restaurant owners, too, are at their wits end. "Unlike onions and garlic, we can't replace LPG cylinders. In fact, 99% of the restaurants in the city use LPG cylinders for cooking. We can't start cooking on coal all of a sudden," said Rakesh Jaiswal, owner of a restaurant on Gola Road.
"I have decided to increase rates of food served at my restaurant due to the surge in LPG prices," said the owner of a restaurant on Boring Road.
Market experts and the state-controlled oil marketing companies (OMC) in the city said prices of domestic as well as commercial cylinders change every month based on the international rate.