RAILWAYS
CCI gives clean chit to IRCTC, Railways on rounding off of train ticket prices allegation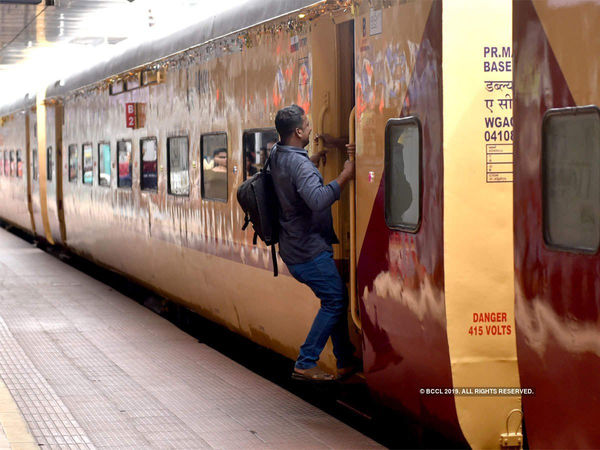 Competition watchdog the Competition Commission of India (CCI) has given a clean chit to Indian Railways and its arm Indian Railway Catering and Tourism Corporation (IRCTC) in the rounding off of train ticket prices case.
Earlier in November 2018, the fair trade regulator had ordered a probe into the allegations of abuse of dominant market position against Ministry of Railways and IRCTC for charging higher than actual base fare on sale of e-tickets.
Whats is the case about
Meet Shah and Anand Ranpara, the two complainants, had alleged that IRCTC and Indian Railways abused their dominant position by charging higher prices than actual base fare for the sale of e-tickets in violations of Section 4 of the Competition Act.
According to the allegations, the two entities round off the actual base fare to the nearest higher multiple of Rs 5 to arrive at the total base fare, and the practice amounted to imposition of unfair conditions in the market for sale of rail tickets in India for online booking.
After taking into consideration the investigation report, CCI concluded that "the Commission is convinced that in the facts of the present case, no case of contravention of the provisions of Section 4 of the Act arise against OP-1 and OP-2."
OP-1 and OP-2 refer to Ministry of Railways and IRCTC respectively. Section 4 of the Competition Act pertains to abuse of dominant position.