COAL & MINES
Coal companies must make extra voluntary contribution to staff pension fund: CMPFO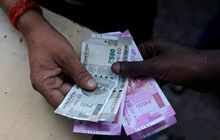 Coal producers need to make an additional voluntary contribution to their pension fund, or they will be removed from the scheme, the trustees of the Coal Mines Provident Fund Organisation (CMPFO) have decided.
The fund's size is around Rs 13,000 crore. Each month, Rs 230 crore is paid as pensions while the inflow is Rs 280 crore. The fund pays pensions to five lakh former coal employees, while another 4.8 lakh current employees are its members. It is facing the possibility of running completely dry by 2028.
CMPFO commissioner Animesh Bharti told ET: "Following a recent resolution by the trustee board of the CMPFO, coal companies will soon be asked to make voluntary contribution of Rs 10 per tonne of coal produced.