OIL & GAS
Coronavirus impact: BPCL snaps up 500 mn barrels of distress crude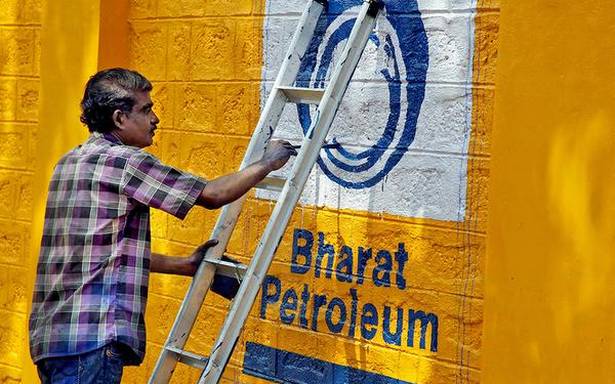 Sell-off-bound Bharat Petroleum has procured 500 million barrels of distress crude (five shiploads) at a discount of USD 3-5 per barrel to the already low prevailing price following order cancellations by coronavirus-hit China this month.
Since the outbreak of the epidemic, crude prices have plunged over USD 15 a barrel to around USD 50 now as large parts of China, the largest importer and consumer of crude, are under Beijing-ordered lockdown and millions of factories are closed.
The deadly virus outbreak in China since mid-January has left more than 2,660 dead and over 77,600 infected in China alone even as it has spread to countries like Korea, Japan, Iran and far-flung nations like Italy and France.
"We have bought 500 million barrels of what we call opportunity crudes from distress sale in February. Price is so attractive it is coming at USD 3-5 per barrel cheaper than the already low prices which is trading at under USD 50 a barrel," R Ramachandran, the director of refineries at BPCL told reporters.
When asked whether the company will be snapping up more such crudes, he answered in the negative saying that will only make inventory management unwieldy.
"Our inventory cycle is 30-40 days. Just because crude is cheaper now does not make sense for us to ramp up inventory too high as it will invariably lead to inventory losses, something we don't want to invite upon ourselves," he said.
Meanwhile BPCL has been the biggest customer of US crude since the last two years, when that country lifted the ban on exporting crude for the first in decades.
"We imported 1.6 million tonne crude from the US in FY19, and the same has already touched 1.57 million tonne this fiscal so far, making us the largest customer for the US crudes from the country," he said.