RAILWAYS
Delhi to Mumbai in just 80 minutes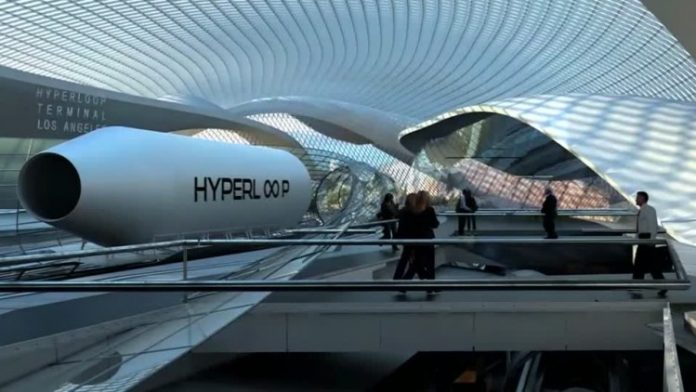 British business tycoon Richard Branson-owned Virgin Group reaches to Union Minister of Road Transport & Highways Nitin Gadkari with a proposal to establish a hyperloop transportation between Delhi to Mumbai after the Maharashtra govt determined to shelve the company's proposed Mumbai-Pune Hyperloop project in the state last month.
According to a source it stated that Richard Branson had approached Gadkari who is well known for his honesty to raising new technologies, to develop a 1,300 km line between the Delhi-Mumbai. Virgin Group executives are in India for the next couple of days and are meeting many stakeholders for the Hyperloop technology, the person said.
Hyperloop use magnets to levitate pods inside an airless tube, creating conditions in which the pods can shuttle people and freight at speeds of up to 1,200 kmph.
"Senior executives from the Virgin Group have met the transport minister to discuss this," the person cited earlier told.
"The talks are at a very preliminary stage, and they may submit a formal proposal to Gadkari."
Gadkari also indicated while speaking at a public event on Thursday that he had met investors earlier in the day and explained a bullet train-like project.