RAILWAYS
Explained: How does India's Railways' corporate train model work?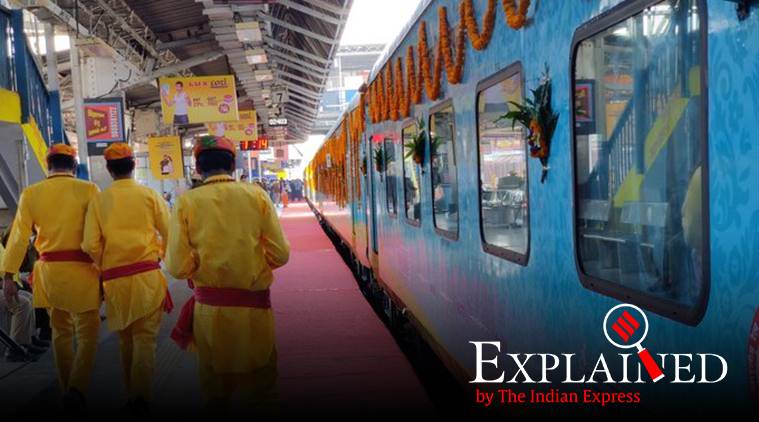 The Kashi Mahakal Express is the country's third 'corporate' train after the two Tejas Express trains between Delhi-Lucknow and Mumbai-Ahmedabad started over the past few months.
This is a new model being actively pushed by Indian Railways- to 'outsource' the running of regular passengers trains to its PSU, the Indian Railway Catering and Tourism Corporation (IRCTC). This has been dubbed an 'experiment' as a natural extension of this model is to lease out 100 routes to private players to run 150 trains, something that is in the works.
How does the model work?
In this model, the corporation takes all the decisions of running the service– fare, food, onboard facilities, housekeeping, complaints etc. Indian Railways is free from these encumbrances and gets to earn from IRCTC a pre-decided amount, being the owner of the network. This amount has three components- haulage, lease and custody. The figures for Kashi Mahakal are still bring worked out.
The haulage charge IRCTC is paying for the Tejas trains is in the range of Rs 800 per kilometer. This includes use of the fixed infrastructure like tracks, signalling, driver, station staff, traction and pretty much everything needed to physically move the rake. On top of that IRCTC has to pay the lease charges on the rake as Indian Railways coaches are leased to its financing arm, the Indian Railway Finance Corporation (IRFC).
Added to that there is a per-day custody charge, of keeping the rake safe and sound while it is in the custody of the PSU. Roughly each of these components works out to be around Rs 2 lakh per day for the New Delhi-Lucknow Tejas rake.