RAILWAYS
First photos of IRCTC's Kashi Mahakal Express is here. Know fares, timings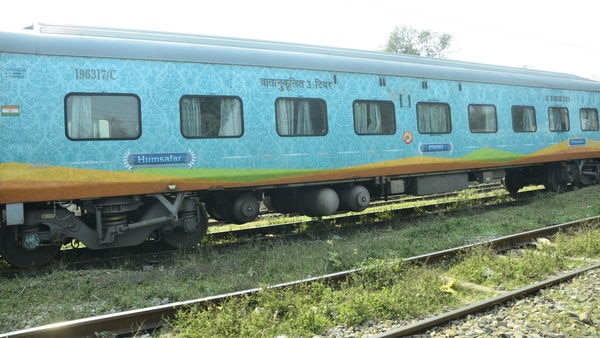 Indian Railways PSU Indian Railways Catering and Tourism Corporation(IRCTC) is all set to launch its first overnight journey by a private train in the country which will run between Varanasi and Indore.
The Kashi Mahakal Express derives its name from the fact that it will connect the three Jyotirlinga pilgrim centres – Varanasi, Ujjain and Omkareshwar – Omkareshwar (near Indore), Mahakaleshwar (Ujjain) and Kashi Vishwanath (Varanasi) in its journey.
The train will run three days in a week of which it will be a bi-weekly service through the Sultanpur-Lucknow route and a weekly service via the Prayagraj route. The train will begin its regular run from 20 February after the inaugural run on 16 February.
Prime Minister Narendra will be flagging off the IRCTC's Kashi Mahakal Express through video link.
Regular timings of Kashi Mahakal Express (via Sultanpur-Lucknow)
Kashi Mahakal Express (Train No 82401) Varanasi – Indore Kashi Mahakal Express will depart from Varanasi at 02.45pm every Tuesday & Thursday to reach Indore at 09.40am the next day that's is on Wednesday & Friday from 20th February onward.