OIL & GAS
Govt may refer RIL, ONGC penalty row to expert panel
The government is considering referring to a panel of experts an old dispute with Reliance Industries, ONGC and half-a-dozen oil firms over the penalty explorers must pay for unfinished minimum work programme in blocks awarded in previous exploration rounds.
The government has claimed about $600 million in penalty, including $380 million from RIL and a little more than $100 million from ONGC, people aware of the matter said. Companies have contested these claims that would easily double if interest is added.
Hence the move to refer the matter to the experts' panel — comprising former petroleum secretary GC Chaturvedi, former Oil India chairman Bikash C Bora and Hindalco Industries managing director Satish Pai — set up in December. However, the panel can consider the matter only if companies also agree to a mediation.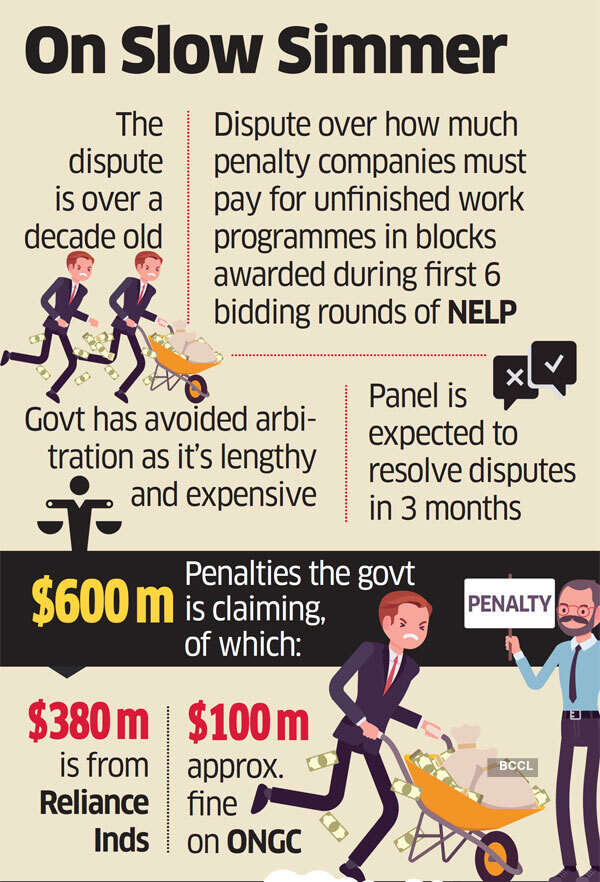 Oil ministry officials have discussed the idea with the panel, and now they need to persuade companies to join the mediation process, people aware of the matter said.
The experts' panel was set up to resolve any dispute or difference arising out of a contract relating to exploration blocks if both parties to the contract agree to mediation while committing that they wouldn't invoke arbitration proceedings thereafter.
The expert panel is expected to resolve a dispute in three months. Reliance Industries said it isn't aware that this matter is being planned to be referred to the experts' panel.