ENVIRONMENT
India Inc should be at the forefront of the climate war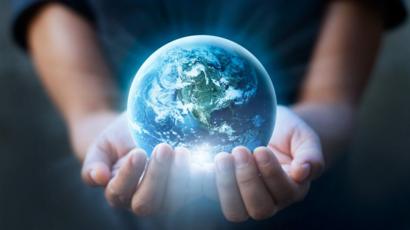 Climate change is one of the top issues for the policymakers, investors and chief executives gathered in Davos for the 50th World Economic Forum. Acting on climate is no longer just a political imperative, but defines business leadership in today's carbon-constrained world.
As studies have consistently found, ambitious climate action is an enabler of better financial performance and thus makes business sense. Bloated costs from resource-intensive operations are unnecessary and make businesses vulnerable to economic shocks. Improving efficiencies and adopting best practices deliver a significant competitive advantage while reducing emissions.
Extreme weather events and flooding impose physical and price risks on doing business. These may be from damages incurred on infrastructure, assets and factories, or from increased resource cost volatility and supply chain disruptions. In fact, more than 90% of companies in the S&P Global 100 Index view extreme weather and climate impacts as risks.
Assessing business vulnerabilities, strategic planning and timely action can enable businesses to better manage climate-related physical, resource and supply chain risks.