POWER
India to be electricity-based economy eventually, says R K Singh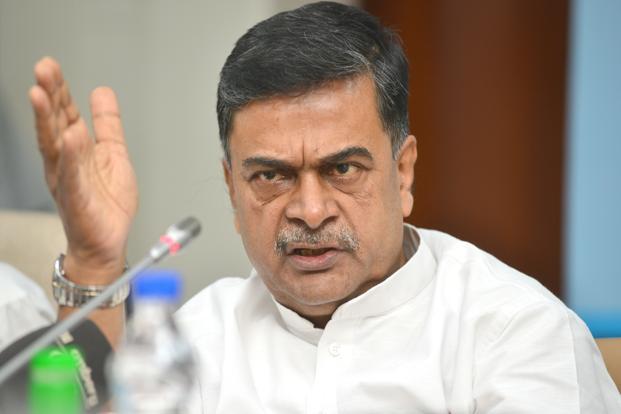 Power Minister R K Singh on Monday said India will eventually be an electricity-based economy, as the nation is embarking on power usage for running vehicles and cooking food.
"The entire power sector is going through change and this change will continue. We want to electrify our whole economy. The energy would be through electricity rather than through petroleum products or other forms of energy," Singh said at a function to mark 10 years of state-run Energy Efficiency Services Ltd (EESL) here.
The minister said, "Besides mobility, the next target would be cooking by electricity. So, we will electrify the economy and make electricity green (generation through renewable). Those are our long-term goals."
EESL, a joint venture of public sector undertakings under the power ministry, has completed 10 years of scaling up energy efficiency programmes in India and globally.
Established in 2009 to unlock the potential of energy efficiency, initiatives implemented by EESL have cumulatively led to energy savings of over 58 billion kWh (units) and a reduction of over 46 million tonnes of greenhouse gas emissions across the globe.
In its 10 years, EESL has had an exponential growth, with offices spread across India, the UK, Middle East, South Asia and Southeast Asia.
EESL"s revenue has grown at a compound annual growth rate of 114.96 per cent from Rs 26 crore in 2013-14 to Rs 2,565 crore in 2018-19. With its rapid growth, EESL now aims to become a Rs 10,000-crore company in the next three years.
Lauding the business models provided by EESL to promote energy efficiency on the occasion, Singh said, "Business model, that is what works. You can have subsidy models.