RAILWAYS
Indian Railways announces a slew of measures to contain Coronavirus spread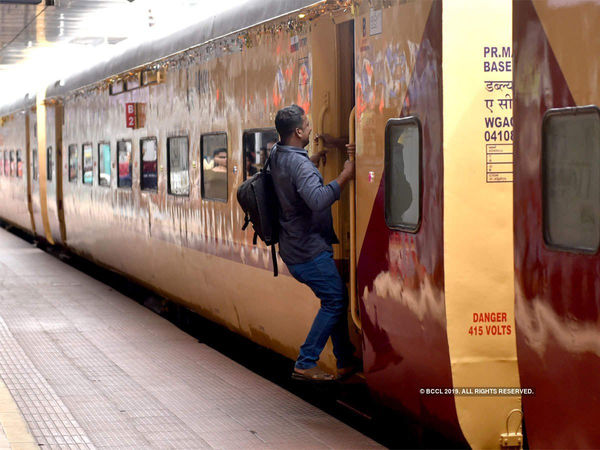 Indian Railways has withdrawn 32 out of 55 categories that are entitled to the concession to discourage non-essential train travel. The Indian Railways informed about the decision through a written statement citing the measure was necessary to contain COVID-19 virus spread.
The measures are being implemented across all the zones and relate to dis-incentivizing non- essential travel, a proactive outreach and communication campaign and a reduction in the number of trains with low occupancies.
Indian Railways informed about the development citing, "Indian Railways has taken steps to discourage citizens from undertaking non-essential journeys by temporarily removing special incentives for many categories which had been existing for their travel. Indian Railways has done this by pruning the categories of travelers who were preciously entitled to avail concessions."
The press statement went on to add that of the 55 different categories which were entitled to a concession, now only twenty-three (23) subcategories under Patients, Students and Divyangjans will continue to avail concessions for both Unreserved & Reserved segments with effect from 00:00 hrs of 20th March.
As per the new provisions, passengers who had booked tickets on concessions are being allowed to travel on those tickets as per extant rule. That means that for railway tickets already purchased before 00:00 Hrs 20th March 2020, in case of travel, no difference in fare shall be collected.
Withdrawal of these concessions would especially be of benefit the senior citizens who are most vulnerable to the Coronavirus. It has been seen that the risk of spread and mortality rate due to COVID-19 virus is highest among senior citizens as susceptibility increases with age.