RENEWABLE ENERGY
India's renewable energy sector to attract $10 billion investments annually: BoA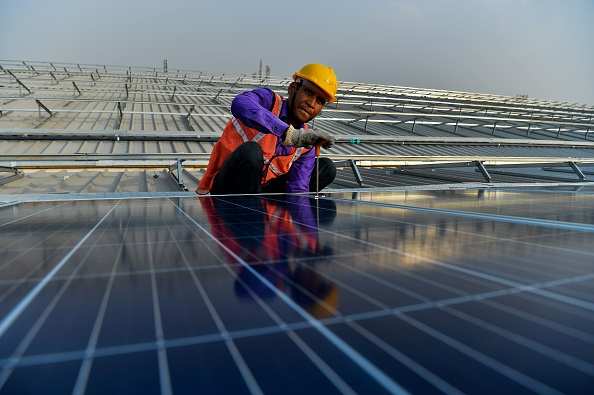 India's renewable energy sector could become a prime destination for global investors with a potential to attract $10 billion (Rs 71,550 crore) of annual investments, Bank of America's global head of energy and renewable business said.
The government's target of generating more than 10,000 megawatts of energy from renewable sources will draw big investment into wind and solar projects, although changing regulatory goalposts is a disturbance, Ray Wood, the head of power, utilities & renewables at the bank, told ET.
"What people like about renewables the most is that you have a long-term contract of over 20 years," he said, referring to long-term power supply contracts that often are part of the projects auctioned by government agencies.
"Foreign money including pensions, insurance money and sovereign money are the primary sources of this institutional funding into renewables," he said.
Bank of America continues to deliver on its objectives on environmental, social and governance (ESG), which is a new theme that many international investors are allocating money to, Wood said. In 2019, it announced the completion of a $125 billion, 10-year green business commitment — six years earlier than planned. The bank aims its environmental business initiative to be $300 billion by 2030.
"We continue to serve as the largest underwriter of green bonds, one of the largest issuers of green bonds, and have structured a number of innovative low-carbon financing deals in 2019," Wood said, adding: "Importantly, global investors now are more focused on ESG."
Funds could come through a mix of debt and equity, which would be a function of what the market wants, Woods said, adding that if the contracts were for 20 years