RAILWAYS
IRCTC to launch third Tejas Express that will run overnight. Route, other details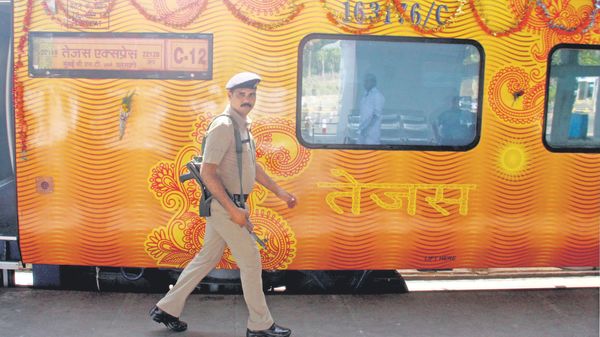 India will get its third private train very soon. Indian Railways is all set to start to Indore-Varanasi Tejas Express, said Railway Board Chairman V.K. Yadav. Completely run by Indian Rail Catering and Tourism (IRCTC), the all new Indore-Varanasi Tejas Express will run three days a week.
In Budget 2020, Finance Minister Nirmala Sitharaman said more Tejas like trains will be coming in future. "More Tejas-type trains to connect iconic tourist destinations. High speed train between Mumbai-Ahmedabad would be actively pursued," Sitharaman said.
Indore-Varanasi Tejas Express will be the first Tejas Express which will run overnight. Railway Board Chairman Yadav said that the new Indore-Varanasi Tejas Express will commence this month.
Last year, IRCTC launched its first Tejas Express which runs on Lucknow-Delhi route. IRCTC Lucknow-Delhi Tejas Express runs six days a week and covers the distance between Lucknow and Delhi in five and half hours. The second Tejas Express by the railway subsidiary started last month on Mumbai-Ahmedabad route. Touted as the fastest train on this route, the Mumbai-Ahmedabad Tejas Express completes the journey in just six hours.
IRCTC follows dynamic fare scheme for both the trains. Other than the increased speed and swanky amenities, IRCTC also introduced two unique schemes with Delhi-Lucknow Tejas Express.