RAILWAYS
It's not business as usual, Indian Railways is being transformed: Railway Board chairman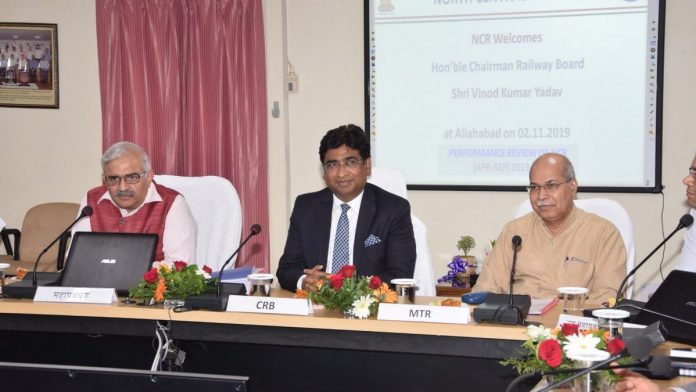 The Indian Railways is going through transformational changes, which can only be made possible when there is synergy between the political and bureaucratic dispensation, Railway Board Chairman Vinod Kumar Yadav has said.
In a wide-ranging interview to ThePrint, Yadav spoke about the reasons behind the Narendra Modi government's move to unify eight railway officer services, the restructuring of the Railway Board, focus on research and development, and the vision to enhance capacity building in railways.
Yadav also talked about the introduction of private train operators, instituting a Rail Development Authority, corporatisation of production units, and commissioning of more dedicated freight corridors as a means to increase railways income.
As railways takes a coordinated approach towards capacity building and efficiency enhancement, changes such as those underway are impossible without structural modifications, Yadav said.
"This government is not one for status quo… The easier path of business as usual could have been chosen, but we are treading on a tougher, more challenging path," Yadav said in the interview conducted Saturday. "[Railway Minister] Piyush Goyal ji's commitment to this is phenomenal."
'No need to worry about merger of 8 services'
The Narendra Modi government last year decided to unify eight officer services of the railways into one 'Indian Railways Managerial Service (IRMS)'. While the decision elicited resentment, Yadav said that having a unified railways cadre will allow the entire cadre to think about the growth of railways and not their own services.
"From now on, all those recruited in the IRMS will be given training in all facets of railways — managerial, engineering, technical — so anyone can be posted anywhere," Vinod Kumar Yadav said.
"Once the training changes radically, every officer will be able to take full ownership of any project in its entirety… It will not be like it is now — signal officers responsible for signaling, electrical only bothered about electrical aspects."
Dispelling the idea that the decision was taken without any consultation, Yadav said, "Piyush Goyal ji has been consulting on this issue for the last three years."