RENEWABLE ENERGY
MNRE Opens Facilitation Center for Renewable Industry and its Investors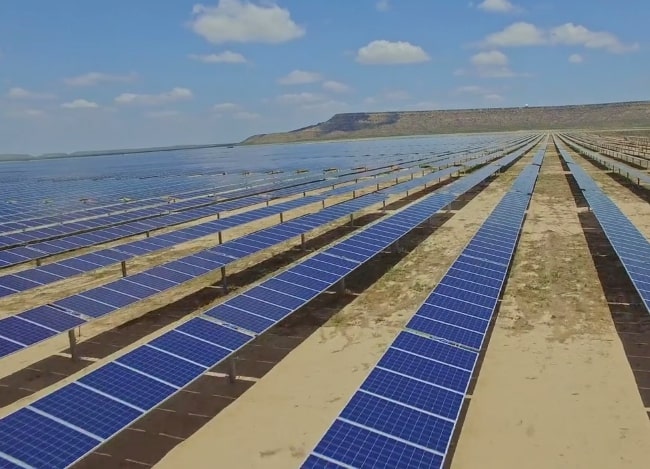 The Ministry of New and Renewable Energy (MNRE) has opened an Industry and Investors' Facilitation Centre, which would work as a focal point to provide all the information regarding programs and policies of the government and resolve issues related to renewable energy investors and industry.
Stressing on the need for this center, Union Power Minister, R.K. Singh, said, "We are committed to increasing our share of renewable energy to 40% of our total power generation capacity by 2030 to mark India's significant contribution towards mitigating climate change challenges. This center will play an important role in achieving this goal. It will work as a fast-track mechanism in resolving the investors' issues and taking the ease of doing business a notch higher."
Emphasizing the efforts made by the country in increasing the renewable energy capacity in the country, the minister said that 86 GW of capacity has already been installed, and 34 GW is under implementation. Another 30 GWs are at various stages of tendering.
The minister also said that the government is planning to set up ultra-mega renewable energy power projects for land and transmission on a plug and play basis. Singh added that the ministry had strengthened the power purchase agreements (PPAs) and line of credit measures for a payment security mechanism.
According to MNRE, India's renewable energy sector has been largely supported by the private sector, and to date, it has attracted investments to the tune of nearly $100 billion, while $14 billion is in the process. To further boost the sector, the renewable energy sector requires nearly $65 billion more investment.
In another move, the Ministry of Petroleum and Natural Gas has also decided to constitute a committee of eminent persons and experts for dispute resolution to attract domestic and foreign investment. This was announced by Union Minister of Petroleum and Natural Gas, Dharmendra Pradhan, in a written reply in the Lok Sabha.
The tenure for the members of the committee will be three years, and the committee will exercise all its power for the resolution of disputes between parties. The committee, as a mediator, can take the help of a third-party to assist in its duties.