RENEWABLE ENERGY
Trending
MNRE recommends imposition of basic customs duty on imported solar cells and modules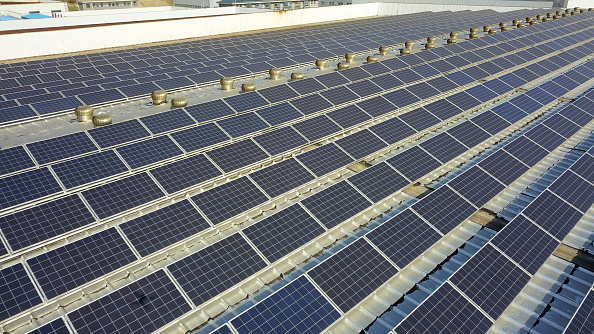 The Ministry of New and Renewable Energy (MNRE) has recommended to its commerce and finance counterparts to impose basic customs duty on the imports of solar cells and modules mainly from China.
"We have recommended to the Ministry of Commerce and Ministry of Finance that the Government of India should levy basic custom duty on import of solar cells and modules," MNRE secretary Anand Kumar said speaking at an industry event here.
The revenue department of the finance ministry had in July 2018 imposed a Safeguard Duty on solar imports based on a recommendation from the Directorate General of Trade Remedies (DGTR). That duty was imposed at 25 per cent on solar cells and modules from China and Malaysia for one year beginning July 30, 2018; followed by 20 per cent for the next six months and 15 per cent for another six months period ending July 2020.
Currently India attracts 20 per cent safeguard duty and no basic customs duty on imported solar cells and modules from China, Malaysia and Vietnam.
Kumar said there the government is working on a plan to set up a manufacturing base of solar equipment locally. "No manufacturing facility can come up in the country unless you give them protection. We all know that we largely depend on China for the import of solar cells and modules," he said.
The secretary also said the government had launched a manufacturing-linked tender with inbuilt subsidy for solar projects in order to boost domestic production. "More and more investors are coming in to know when the MNRE will announce the next round of manufacturing-linked tenders," said Kumar.
He further added that the levying of customs duty on imported solar modules will be in our domestic interest and will not be a violation of international trade agreements, as has been said earlier. At the same time, the government will ensure projects already installed or in the process do not get impacted.