LATEST NEWS
Move fast on Chandigarh's smart grid project: House panel to ministry
In its report tabled in the Rajya Sabha, a parliamentary standing committee on home affairs has recommended to the ministry of home affairs (MHA) to expedite administrative approval/ expenditure sanction to the smart grid project of Chandigarh to ensure its early execution.
The UT administration had submitted before the committee that the empowered committee of National Smart Grid Mission (NSGM) in its meeting held on July 31, 2018 had technically approved the project for Rs 241.49 crore for installation of 200,000 smart meters in Chandigarh. The 70 per cent of the total cost, Rs 169.04 crore, will have to be borne by the UT administration and the balance, Rs 72.45 crore, by NSGM, ministry of power. Further, NITI Aayog has supported the proposal.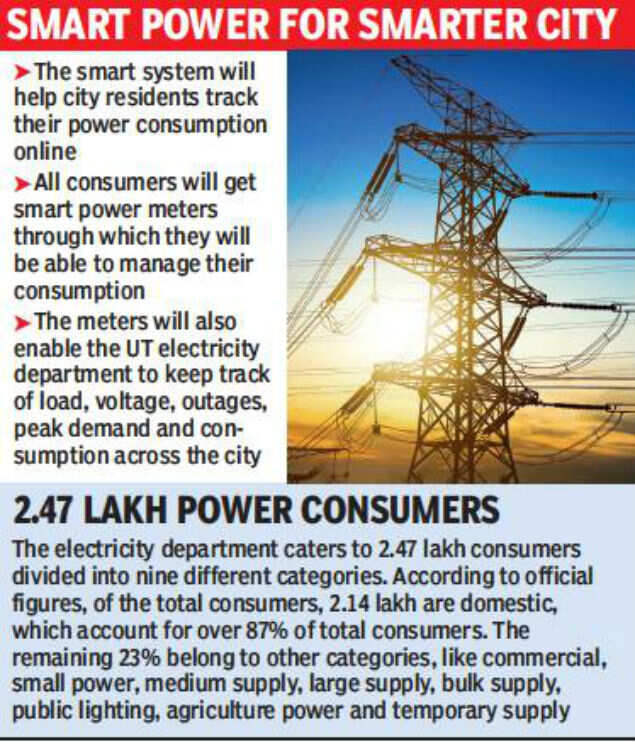 The UT also submitted that the committee, under the chairmanship of secretary (power), has decided that the project be awarded by March 31, 2020, failing which it would be deemed as cancelled. The administration has already requested the MHA to expedite the administrative approval/ expenditure sanction to the project.
The UT had also requested that the meeting of the Standing Finance Committee of the ministry may be called soon. The UT adviser informed the committee that the additional grant may be provided to Chandigarh during the financial year of 2020-21 to bear 50 per cent of the project.
The committee in its report said, "The committee understands the importance of the NSGM which will serve the need of an electrical grid with automation