RAILWAYS
Mumbai-Pune Hyperloop travel in 25 minutes! How the concept of 1,220 kmph technology came about; top facts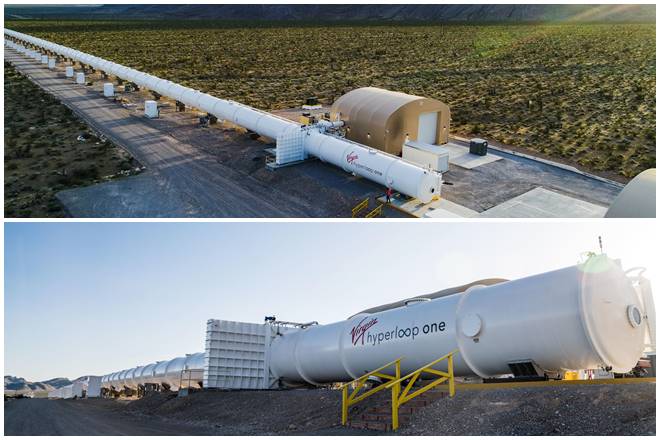 Mumbai-Pune Hyperloop project: The ambitious plan of building a Hyperloop between Mumbai and Pune by Hyperloop One might come to an end even before it is properly started.
Conceptualised at the time of Devendra Fradnavis-led Maharashtra government after the Magnetic Maharashtra Convergence in February 2018, the proposed ultra-modern technology project aimed to reduce the travel time between Pune and Mumbai from around 3 hours to a mere 25 minutes.
However, the recent change in the reigns of the Maharashtra government has left the Hyperloop project with an uncertain future. Maharashtra Deputy Chief Minister Ajit Pawar has hinted at the development when he said that the project is in an experimental phase and hasn't been implemented anywhere in the world.
Here are some facts about the Hyperloop project that would bring Mumbai and Pune closer.
Hyperloop technology explained
According to an IE report, in 2012, Tesla co-founder and CEO Elon Musk first spoke about his vision of an ultra-modern transport system, which he called 'Hyperloop'. According to him, Hyperloop would have a speed which was three or four times that of bullet trains and it would never crash. Moreover, Hyperloop would be immune to adversities due to weather. The average speed of the Hyperloop would be double the speed of an aircraft, according to Musk.
In 2013, Elon Musk revealed a detailed plan of his envisioned transport system, which would run at a speed of 1,220 km/hour using solar energy and could reduce the 3-hour high-speed train travel between Los Angeles and San Francisco to 30 minutes.