OIL & GAS
Deliberations on LNG likely during Trump's India visit: Oil Minister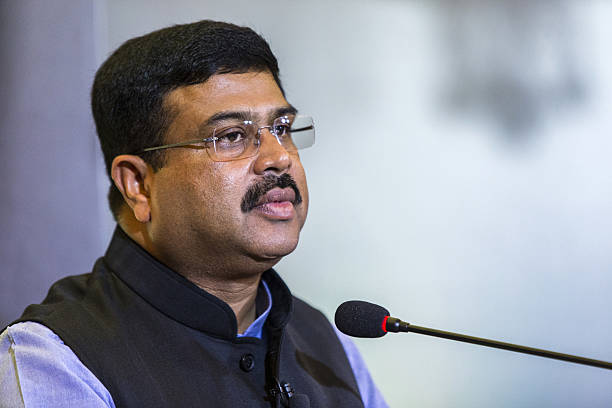 With India pushing for a gas-based economy, discussions around liquefied natural gas (LNG) may feature during the upcoming visits of ministers from Qatar and Russia and US President Donald Trump, said country's oil minister Dharmendra Pradhan on Thursday.
This comes in the backdrop of India— the world's fourth-largest LNG importer— building up its LNG portfolio, with Indian firms having inked long-term contracts totalling 22 million metric tonnes per annum (mmtpa). India consumes around145 million standard cubic meters a day (mmscmd) of gas.
Recently, US' Tellurian Inc. inked a $7.5 billion agreement for India's Petronet LNG Ltd to buy a stake in its proposed liquefied natural gas (LNG) terminal in Louisiana, in what could potentially be one of the largest foreign investments in the US for shipping shale gas abroad.
Trump's impending visit to India—the sixth-largest buyer of US LNG—also comes at a time of growing uncertainty in the global energy market in the backdrop of Iran's attacks on American troops in response to a U.S. drone strike that killed Iranian military commander Qassem Soleimani in Iraq, further escalating tensions in the Persian Gulf.
Gas comprises about 6.2% of India's primary energy mix, far behind the global average of 24%. The government plans to increase this share to 15% by 2030. India's gas demand is expected to be driven by fertilizer, power, city gas distribution, and steel sectors. Domestic energy demand is expected to grow at 4.2% per year over the next 25 years.
The start of LNG imports from Russia has also added a new dimension to Indo-Russian bilateral relations as it helps in mitigating risks arising out of geopolitical uncertainties. Indian firms have invested $10 billion in acquiring stakes in hydrocarbon assets in Russia.
Also, India has been trying to renegotiate its LNG contracts. Indian firms have been exploring strategies such as time swap of volumes