OIL & GAS
Policy & Govt
Oil price paradox: Why Modi govt is alarmed by edible oil prices but not petrol & diesel
By The Print
Crude oil and edible oil have been the two main commodities driving up inflation in the country for the past few months. Their prices have risen sharply in the last six months, chiefly because of the high taxes that the government levies on them.
While prices of petrol and diesel have breached the psychological Rs 100/litre mark in many cities, the rate of palm oil, the most imported edible oil in the country, has increased by over 60 per cent in the past year to Rs 138/kg as on 1 June 2021 from Rs 86/kg on 1 June 2020 — its highest recorded price in the last 11 years.
Similarly, the price of other edible oils has also touched new levels in the same period — soybean from Rs 100/kg to Rs 153.5/kg and sunflower from Rs 110/kg to Rs 172/kg oil. But while the central government appears to be worried about edible oils — it has moved to cut import duty on crude palm oil and refined palm oil — it has not given any relief to petrol and diesel prices.
Analysts differ on why the central government has not intervened to reduce the prices of petrol and diesel. One school of thought is that petrol and diesel, which are heavily taxed, provide a substantial chunk of revenue as compared to edible oil.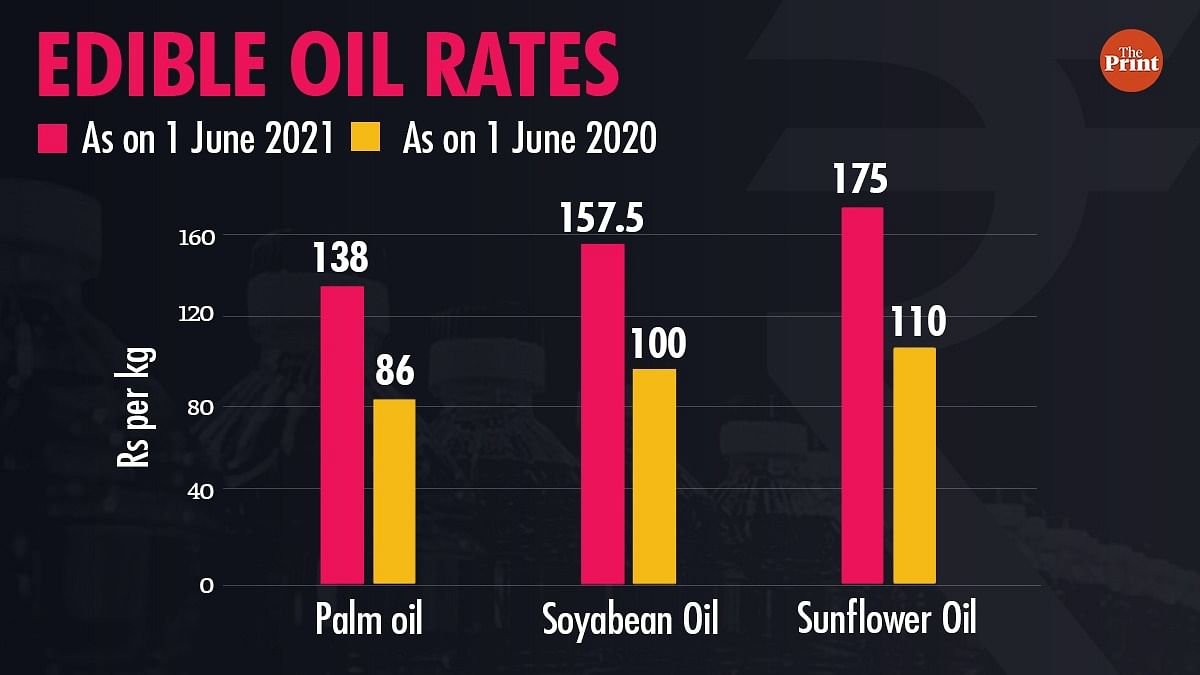 Another view is that the cut in import duty in case of edible oil will not hurt the government much as their international prices are soaring. So high are the prices, that revenue from edible oil imports will continue to remain high.