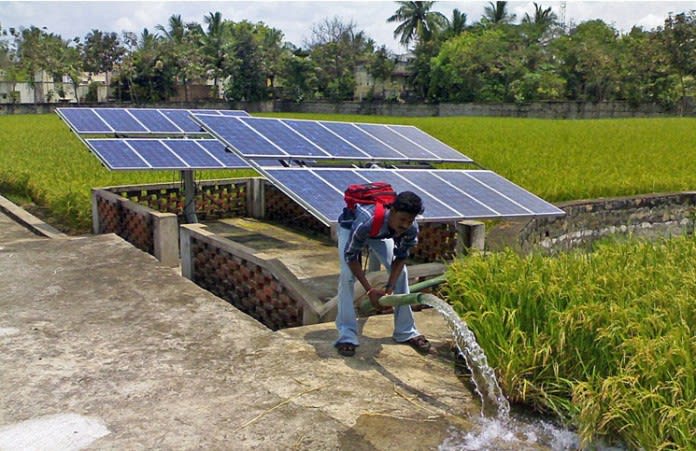 Despite the fact that Punjab has witnessed the worst of power crisis this paddy season and the state government's burden on account of free power being provided to farmers for operating water pump sets or tubewells has touched Rs 6,735 crore this year, the state hasn't fallen back on solar-powered water pumps too much, which would have otherwise helped tide over the crisis to a great extent.
Punjab is way behind its neighbour Haryana in the installation of solar water pumps. Against a total of 14,254 solar water pumps installed in Haryana, Punjab has got hardly 2,925 till date.
Under the Pradhan Mantri Kisan Urja Suraksha Evam Utthaan Mahabhiyan (PM-KUSUM) scheme of the Union ministry of new and renewable energy, 121 such solar water pumps have also been installed in the neighbouring state of Himachal Pradesh.
Providing this information during the ongoing monsoon session of the Parliament, minister for new and renewable energy and power R K Singh said to install these solar power pumps, the Central government has released Rs 62 crore financial support to the Haryana government, Rs 20 crore to the Punjab government and nearly Rs 3 crore to the Himachal Pradesh government.
In all, a total number of 47,726 solar power pumps have been installed in 13 states till June 30 for which the central assistance of Rs 308 crore has been provided.