RAILWAYS
Transportation experts bat for alternatives to metro rail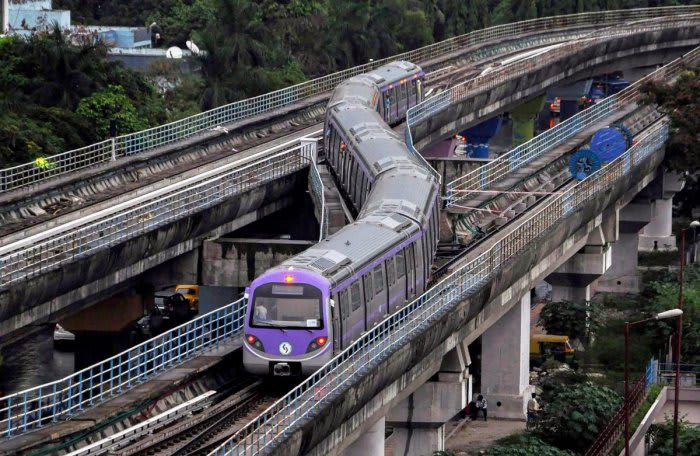 Faced with the ₹5,182-crore Kochi metro encountering a daily loss of around ₹1 crore and recording not even 10% of the passenger patronage mentioned in the DPR, urban transport experts are demanding that metro neo, metro lite, or modernised bus transport systems be adopted for its extensions and for mass rapid transport systems (MRTS) mooted for Thiruvananthapuram and Kozhikode.
This comes in the wake of fears that the Kochi metro might become yet another agency entrapped in massive losses, like the KSRTC, if the State government does not opt for practical and cost-effective ways while choosing MRTS for the three cities. Many tier-II cities and a Delhi metro extension have chosen metro lite over the conventional metro rail system.
The Kochi metro's ₹1,957-crore Kakkanad extension and light metros mooted for Thiruvananthapuram and Kozhikode are awaiting clearance of the Union Cabinet and the Centre respectively.
Cheaper
Chief executive officer of WRI India and former urban transport specialist of the World Bank O.P. Agarwal said the Kochi metro could well have a 'metro neo' system on the Kakkanad route. "It can be readied for around ₹75 crore per km, as compared to around ₹300 crore for the conventional metro. The metro system might be ideal for extensions that take off from the terminal points of the Kochi metro — from Aluva and Thripunithura.
But metro neo is better for the Kakkanad extension, since it takes off midway (from Jawaharlal Nehru International Stadium station, Kaloor) from the Aluva-Thripunithura metro corridor. Commuters can switch to metro neo from the stadium.