OIL & GAS
US willing to meet India's energy demand; trade talks continue: White House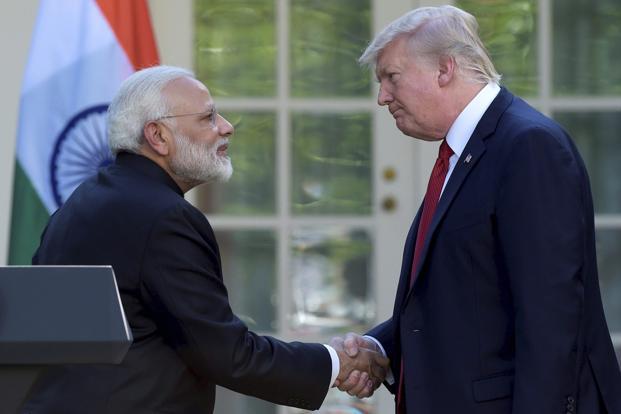 The US can supply energy to India as much as it wants as there is a much greater potential between the two countries in the key sector, a top White House official has said ahead of President Donald Trump's maiden visit to the country.
Talks are going on between India and the US on a trade deal, Larry Kudlow, economic advisor to President Donald Trump, told reporters at the White House on Thursday when asked about the progress on a trade deal ahead of the presidential visit.
Trump will pay a state visit to India on February 24 and 25 at the invitation of Prime Minister Narendra Modi, who on Wednesday said the US President's visit will be a "very special one" and it will go a long way in further cementing India-USA friendship.
Ahead of his visit, the two countries are eyeing to finalise a raft of mega defence deals including procurement of a batch of military helicopters by Indian Navy from American defence major Lockheed Martin at a cost of USD 2.6 billion.
Responding to a question on the increase in export of energy to India, Kudlow said there is a much greater potential.
"Could be, hope so. Let's remove all the barriers. They (Indians) need energy. We have the energy.
"When we had our bilateral meetings with the Prime Minister Modi, I said, you give me a number (to export energy from the US to India) and I'll meet it," Kudlow said.
In the last few years, America's export of energy to India increased from zero to USD 8 billion last year and this year it is expected to increase to USD 10 billion.