RAILWAYS
Western Railway starts locomotives branding to improve non-freight revenue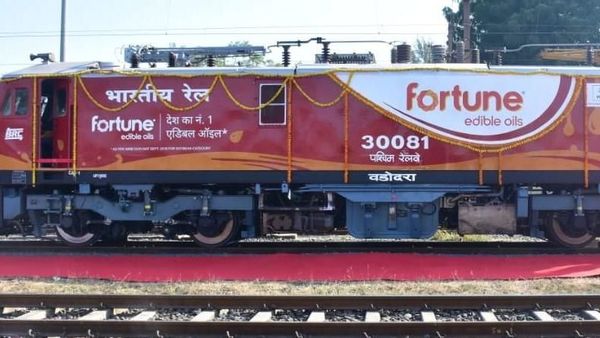 Indian Railways' Western Railway zone has successfully carried out branding of some of its electric locomotives. The branding of the locomotives will help the Western Railway zone generating additional revenue of ₹1.05 crore.
A total of 10 locomotives have been branded till date. The branding of the locomotives will also result in saving of expenditure of Rs. 8.10 lakhs to the railways by way of painting of locos, according to a statement by the Western Railway.
The inauguration of the electric locomotive was held on 1 February, 2020 at Vadodara Electric Loco Shed. According to a top railway official, this branding of locomotives has opened up new channels for the generation of additional income for the railways under Non Freight Revenue (NFR) category.
Western Railway has got the branding of its 10 electric locomotives done at Electric Loco Shed at Vadodara.  The electric locomotives were branded under the 'Fortune' edible oil brand which is owned by the Adani Wilmar Ltd.
Generation of non-fare revenue has been a thorn in the side of the railways for a long time and despite efforts to launch such initiatives, none of them have actually hit it off.
Railways has earned ₹204.10 crore and ₹223.53 crore during financial years 2017-18 and 2018-19 respectively from non-fare revenues.