RAILWAYS
Wow! Indian Railways Vijayawada station gets highest capacity Cover-Over-Platform solar plant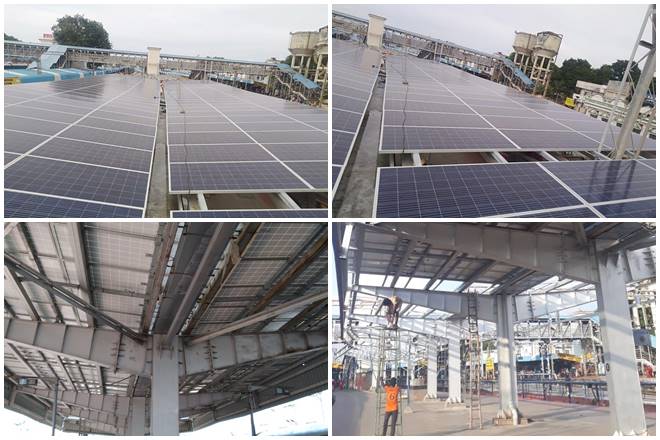 Indian Railways' Vijayawada station now boasts of an innovative solar photovoltaic cover-over-platform (COP) having the highest capacity across the network! The Vijayawada railway station situated in Andhra Pradesh, which comes under the South Central Railways (SCR) zone, has been provided with solar photovoltaic COPs at platform numbers 4 and 5.
CH Rakesh, Chief Public Relation Officer (CPRO), South Central Railways told Financial Express Online that the capacity of the solar plant installed at the Vijayawada station is 65 kWp, which is of the highest capacity across the Indian Railways network, installed for any cover over platform at a railway station. The Vijayawada station is also the first railway station on the network to have an installed capacity of more than 50 kWp solar panels on a cover-over-platform.
The cost of the solar roof provided is worth Rs 60 lakh. This innovative solar platform cover has resulted in saving Rs 8.1 lakh per annum by meeting the power and energy requirements of the station.
According to details shared by the SCR zone, the geographical and weather conditions around the Vijayawada station, make the area suitable for harnessing solar power. Taking these into consideration, the senior railway officials are exploring the option of solar power, for meeting the power requirements of the station area.
The details of the solar photovoltaic cover-over-platform at the Vijayawada station are as follows: